Summer Waxing Durham North Carolina-Whether you are poolside or seaside, waxing will keep your skin sleek and smooth during warm weather getaways and the summer swimwear season.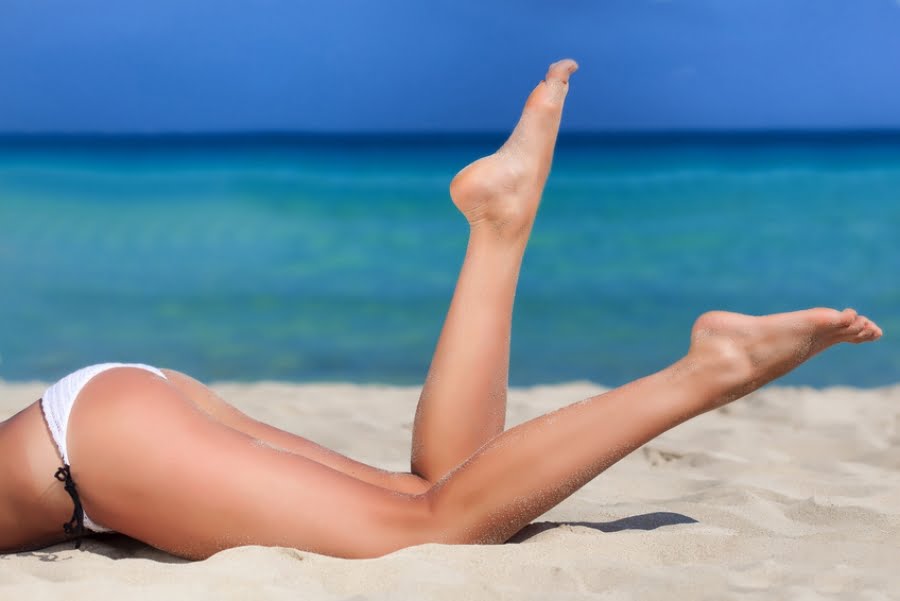 The good news about waxing is there is no razor burn or rash. Plus, waxing results are longer lasting than shaving. Prior to performing a service, Owner and Esthetician, Jennifer Kahaunaele of Endless Summer Waxing in Durham, NC recomends exfoliating the areas to be waxed a couple days before your appointment. This helps to remove dead skin and leaves the hair loose and well prepped for waxing.
It is most important to use a wax that is formulated for your skin type. At Endless Summer, Jennifer (an experienced esthetician which is super important!) will consult with you on your past experiences with waxing (if applicable) and will use a wax for your skin type and need. Not all waxes work for all people. So, if a wax has caused you skin irritation in the past, make sure to let her know!
Is there anything that could cause skin to be unsafe for waxing? At times, excessive sun exposure can lead to burns, blistering, or other more serious skin conditions. Additionally, summer heat may lead to sweating which could cause red pimples or rashes due to clogged sweat glands. Another thing Jennifer will look for is oily, dehydrated, or irritated skin possibly caused by chlorine exposure, allergies to sunblock, or your body producing more oil due to hot temperatures.
Jennifer will certainly give you a heads up that it may not be a good time for waxing your skin and recommend a follow-up appointment. She strongly recommends NO prolonged sun exposure 24 hours before or after your waxing appointment. And definitely make sure you use sunblock 🙂
Jennifer's experience has shown that frequent exfoliating and moisturizing during summer months will promote healthy and hydrated skin. It helps despite sun and any chlorine (pool water) exposure. Just a little exfoliating goes a long way! The biggest benefit is that it encourages ingrown hairs to grow. And due to sweating in the summer, we are much more prone to ingrown hairs and clogged pores.
Jennifer recommends that you wear (when posssible) loose-fitting clothing after a waxing appointment, allowing your skin to breathe. This is especially important during the summer months when the heat makes us more prone to sweating. Tight clothes may clog sweat glands and irritate open hair follicles causing whiteheads and/or bumpy irritated skin.
At Endless Summer, Jennifer uses a hard wax enriched with cotton-oil which is both nourishing and non-aggressive. She'll end the session with a soothing lotion…A perfect blend for your summer waxing routine.
Hit this link and Book your Waxing appointment today at Endless Summer, Durham NC with Jennifer Kahaunaele!!