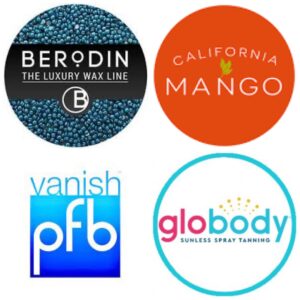 GloBody Inc. is a natural and organic sunless spray tanning company on a mission to celebrate health and wellness. I am very strict about what I put on and in my body, which is also a major premis shared by GloBody. PureGlo is a fully customizable product line that is vegan, paraben free, and allergy safe.
With GloBody I can provide my clients with high quality, natural and organic sunless tan not only goes on flawlessly, but looks completely natural. No orange color, no foul odors, no streaks, just PureGlo. We all love that 'just off the beach bronze', and GloBody solutions give you a chance to stay tan all year long, no sun required. Save the skin you're in!
In addition to Spray Tanning appointments, Endless Summer Waxing & Skin Care offers the following GloBody retail products:
RoseGlo Gradual Tanning Face Mist: Put your best face forward with this unique, hydrating mist.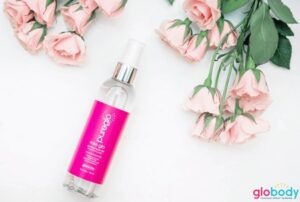 Specifically designed to protect your face from fading, this product is a perfect primer to assure that your delicate skin is treated with a gentle combination of anti-aging nutrients that revive an existing spray tan, giving it a Glo'ing appearance days after application. With a rose water base, and just a hint of tint, this magic mist utilizes its natural anti-inflammatory benefits to soothe and restore the pH balance of your face. Simply spritz it on your face or décolletage to add a bit of color!
Pure Glo Mousse (7oz): This foaming mousse comes with its own applicator pad and gives you an instant pop of bronze color when you need it.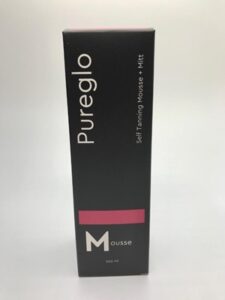 PureGlo Mousse is lightweight and quick drying, so you can easily enjoy a streak free, natural looking tan on the go.
CALIFORNIA MANGO PRODUCTS
Breezy beaches, sprawling sunsets, salty air — there's nothing more inviting than a warm California day. These products were created to give everyone a chance to experience it all — to soak in the essence of California, without leaving home! Vegan, gluten-free recipes combine naturally-derived ingredients from moisture-rich mango oil to soothing Aloe Vera to free-radical fighting Acai and firming Goji to restore and protect skin.
Together with antioxidants including Vitamins A, D, and E, our body washes, lotions, exfoliating scrubs and cuticle oils pamper your body and unleash a healthy glow and fresh mango scent.
Mango Exfoliating Scrub $14
Gentle enough for daily use — but strong enough to encourage cellular turnover for refreshed, dewy skin — this everyday exfoliator leaves skin ready for a smooth day at any time of the year.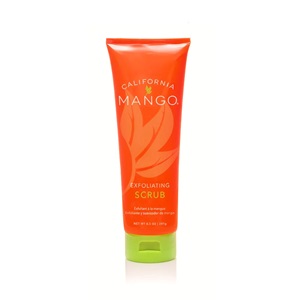 This powerful scrub starts with California Mango's signature mango extract, providing a fresh scent and potent moisturizer that boosts skin tone with each use. Aloe and jojoba oil, plus papaya extract helps eliminate dead skin cells, drenches your skin with exquisite hydration, this essential exfoliator improves, enhances and adds moisture every time you apply.
Mango Body Butter 8.3oz $16
Super-rich Body Butter melts into dry skin, helping replenish natural moisture and leaving skin looking and feeling smooth — and with a soft glow that lasts.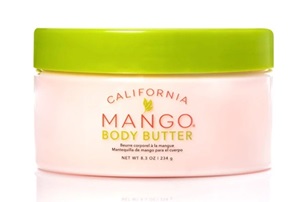 Mango Body Wash $16
Decadent cleansing shower gel! This concentrated shower gel washes away dirt, excess oil and other impurities, leaving skin fresh, hydrated and protected.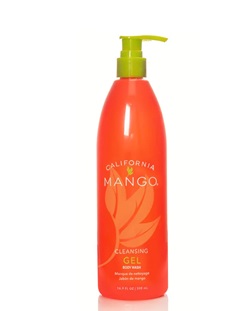 Mango Lip Balm – Sun-Kissed 3Pc Lip Balm SPF 15 $9
Get soft, smooth, totally kissable lips with this hydrating formula that refreshes while protecting from the sun with added SPF15.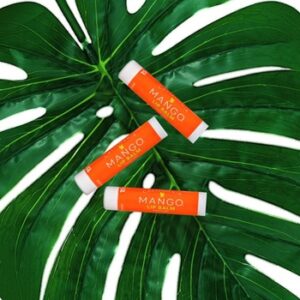 Nourishing mango extract infuses lips with instant moisture, reversing signs of sun damage and relieving dryness on contact. Added sunflower oil regenerates and conditions lips, with Vitamin E to improve texture over time.
Mango Hand & Body Lotion $16
With a light mango scent and refreshing finish, use this hand and body lotion in your daily routine and or anywhere you need a quick pick-me-up.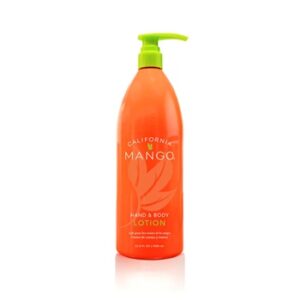 Mango extract gives this gentle lotion a fresh, California-inspired scent, while instantly moisturizing and refreshing dull, dry or sun-damaged skin. With added almond extract and aloe, skin is restored and refreshed from the inside out.
Vanish PFB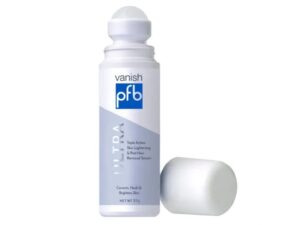 Corrects, Heals and Brightens Skin!
The ultimate triple-action solution for ingrown hairs, razor bumps and dark spots associated with hair removal. Enhanced with antioxidant power to provide even more brightening and protective properties, becoming your ultimate anti-aging body care product. PFB ULTRA will provide anti-inflammatory effects, promote healing of burns, and regulate the pH of skin; all critical features of a post-hair removal serum. PFB ULTRA contains Chromabright, paired with the lightening power of shiitake mushroom, white water lily flower, and plankton extract.