Planning a winter getaway to a warm weather locale? At Endless Summer Waxing and Skincare, Durham, NC we offer Globody Spray Tans to help you look and feel your best!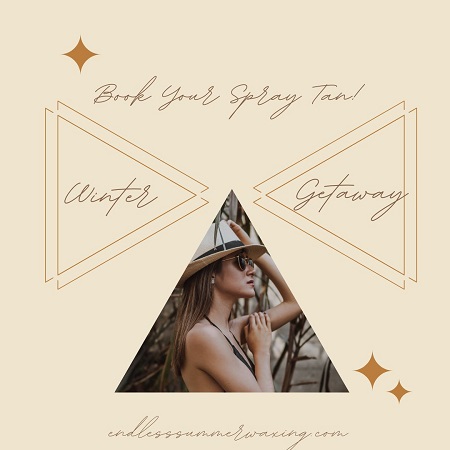 Our Spray Tans are all natural and organic ingredients. Endless Summer Waxing and Skin Care, Owner and Esthetician, Jennifer Kahaunaele, will customize a Globody Spray Tan color/tone best suited for your skin for a natural glowing look!
Jennifer recommends getting your tan at least 1-2 days before your trip. Spray tans always look best at least a day after the initial appointment. Jennifer has Globody self tanners to help you maintain your tan. These help to not only make it last longer but make the tan fade more evenly. Never skimp on SPF during your winter getaway even with a spray tan!
If you're ready to regain a healthy glow and escape the dark, dreary days of winter, BOOK YOUR SPRAY TAN TODAY. Jennifer Kahaunaele at Endless Summer Waxing and Skin Care can enhance your natural look and help you look your best and brightest!