Tuel Skin Care At Endless Summer Waxing-Endless Summer Waxing, Owner and Esthetician, Jennifer Kahaunaele uses Tuel Skin Care Products to provide organic, plant-based skincare that feeds and nourish your skin!. The Tuel products used in this facial are an enzyme mask and exfoliating scrub.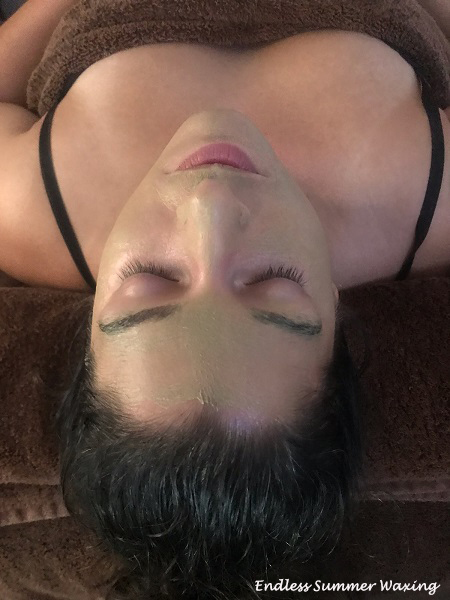 Jennifer uses a misting process which gently deep clean pores for a smoother brighter finish to the skin. For your facial she will select from a variety of Tuel products to provide the best facial for your skin type. Tuel gel treatment masks are rich in free radical-fighting antioxidants and nourish the skin with moisturizing co-enzyme Q10, algae and glucosamine—natural ingredients known to give skin a tighter, firmer look.
To schedule your Tuel facial Call Jennifer today at 910-286-8350 or hit the link to Book Online Today!!
Tuel uses professional-grade concentrations of these ingredients combined with active botanicals to help fight against environmental stressors and promote healthy, even, glowing skin.
The Tuel Skin Care brand formulates its products without phthalates, sulfates, parabens, or any potentially harmful ingredients. Tuel constantly strives to be a non-GMO, chemical-free, vegan, company, cause with the powerful active ingredients they use, there isn't anything more to need to see results.
PLANT-BASED OR NOTHING
You can be certain Tuel Skin Care products are made without:
Phthalates
Sulfates
Parabens
Synthetic dyes
Artificial fragrance
Mineral oil
B.S.
In addition to organic, plant-based skincare, all of Tuel's skincare products are 100% vegan and cruelty-free. Tuel knows that nature has provided everything you need for healthy, radiant, happy skin. There is no need to add a dash of "what's this again?" or any other debatable additives. Instead, Tuel focuses on high-quality plant extracts that feed and nourish your skin!