Natural and Organic Spray Tan Durham, NC-At Endless Summer Waxing in Durham, NC the goal is to provide clients with a high quality tanning product, only natural and organic ingredients so that a a sunless tan not only goes on flawlessly, but looks completely natural.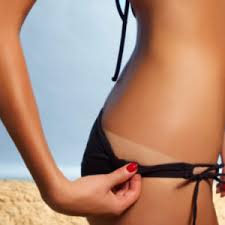 Owner and Esthetician Jennifer Kahaunaele, uses a fantastic product called Glo Body. No orange color, no foul odors, no streaks, just PureGlo. We all love that 'just off the beach bronze', and GloBody solutions give you a chance to stay tan all year long, no sun required. Save the skin you're in!
FAST DRYING.
NO STREAKING
Remember Glo Body is only Natural & Organic Ingredients. Jennifer will assist you in choosing your shade customized to your body type and skin tone! Some shade examples are:
WINTERGLO
NATURALGLO
CELEBRITYGLO
BRAZILIANGLO
EXPRESSGLO
Jennifer is ready to deliver a custom world-class spray tan experience. You'll enjoy a streak-free, radiant tan that will Glo for days. You can book your spray tan with Glo Pro Jennifer by hitting this website link!.
GloBody is VEGAN. PARABEN & CRUELTY-FREE–Natural and Organic Spray Tan Durham, NC