At Endless Summer Waxing and Skincare we specialize in Eyebrow and Eyelash Services! Owner and Esthetician, Jennifer Kahaunaele, has been providing these services for over ten years, She has nothing but 5 star reviews on Google and Facebook!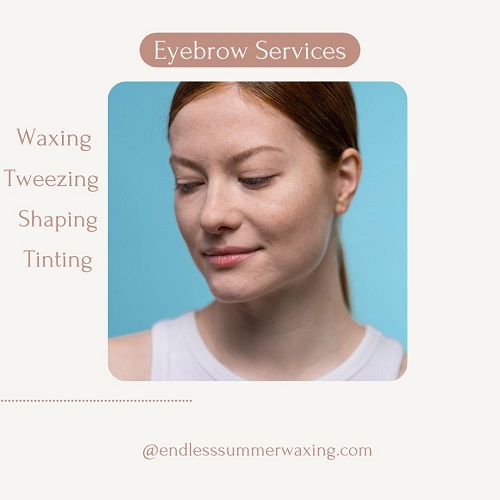 Just look at these beautiful well defined eyebrows! Eyebrow waxing, shaping and tinting can make a big difference in the overall look of your face, At Endless Summer Waxing and Skin Care, Durham, NC., Jennifer uses only natural looking shades appropriate for skin tone to tint her client's brows. She waxes or tweezes away any stray hairs, making sure the length and shape of the brow is proportional for the face. The results are amazing! If your looking for a way to improve and define your brows, Jennifer highly recommends giving eyebrow tinting and waxing a try. Book online today with the Scheduling link available right her on the website's Services/ Appointments Page.
You won't be disappointed. Look forward to seeing you soon at Endless Summer Waxing and Skin Care, Durham, NC.