Self Care the best Valentines Gift!-Check out these beautiful eyelashes and eyebrows as inspiration for a self care gift idea. No one can take better care of you than you!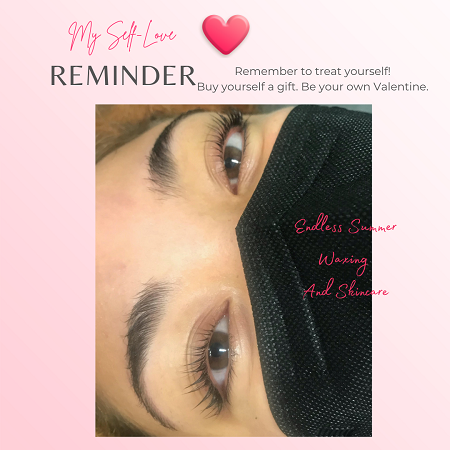 Endless Summer Waxing's, Owner and Esthetician Jennifer Kahaunaele says this Brow Cleanup/Tint and Eyelash Lift & Tint will take much of the effort out of your morning routine. Both treatments can last from 3 – 4 weeks. Jennifer will give you all the pro tips for simple care and upkeep. The results are truly fabulous (this photo is not retouched). Hit this BOOK NOW link for a little self care/self love at Endless Summer Waxing in Durham, NC.
Look forward to see in you soon!