As a small business, Endless Summer Waxing in Durham, NC relies on client reviews to support it's marketing efforts. Ratings and reviews are the number one online feature that future clients rely on when making informed service, product or treatment decisions.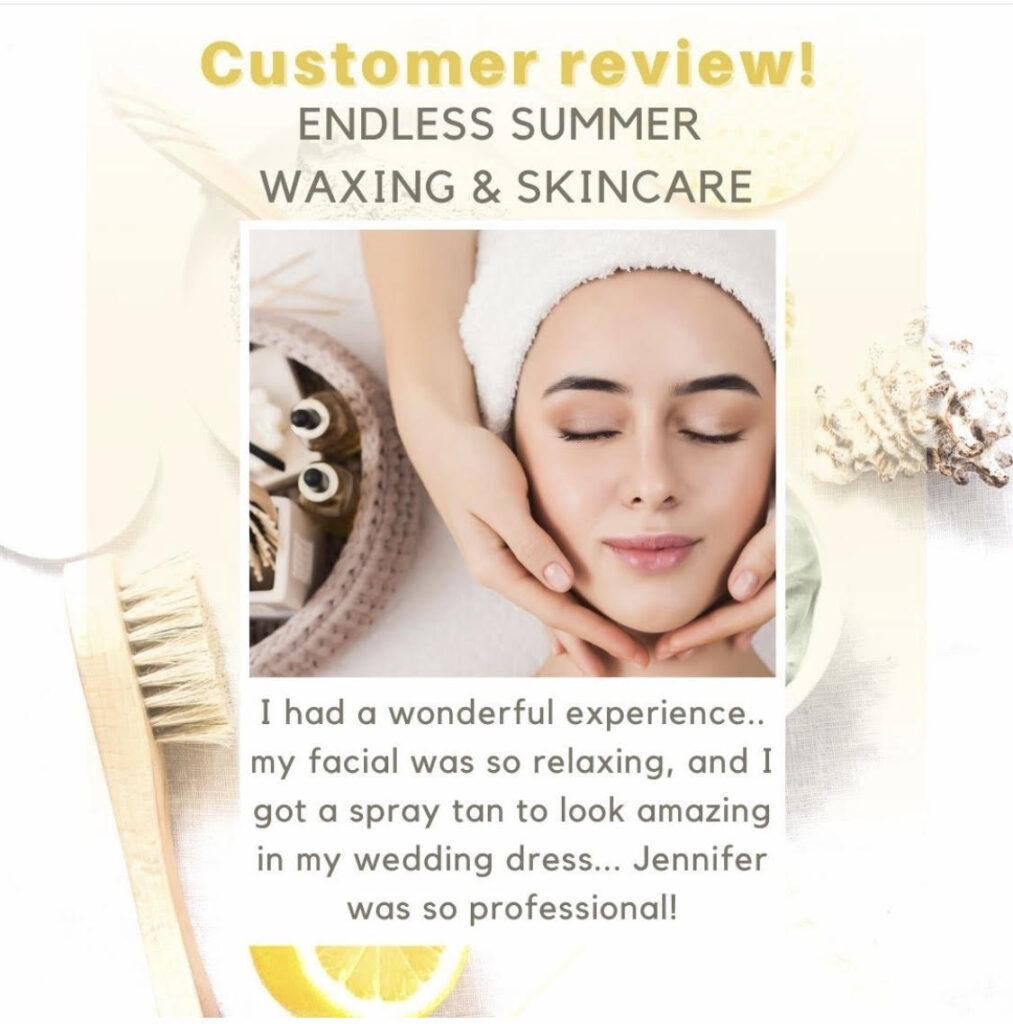 Jennifer Kahaunaele, Owner and Esthetician at Endless Summer Waxing, says ratings and reviews are an invaluable source of feedback. She appreciates the time and effort by her clients to communicate about their experience and her product offerings!
Are you contemplating a service or treatment with Jennifer at Endless Summer Waxing? Please take a moment to read the client reviews on the the salon's Google business page!
Please keep in mind…at Endless Summer Waxing in Durham, NC it's not all about spray tans and waxing. Jennifer Kahaunaele does offer perfect waxing and incredible organic spray tans, but also provides her clients with fabulous facials, eyebrow tints and lash lift/tints!! Facials are wonderful for hydrating skin after summer sun exposure. As a licensed esthetician Jennifer will customize your facial based on the needs of your skin type and to help you attain your skin goals.
Call Jennifer today at 910-286-8350 or hit this link to BOOK ONLINE Today!!